KETTLE® Chips part à la conquête des réseaux sociaux avec The Oval Office
Mardi 28 février 2017 — Kettle Foods a confié à The Oval Office l'élaboration d'une stratégie réseaux sociaux pour sa marque KETTLE® Chips en Belgique. En dehors des États-Unis et du Royaume-Uni, la Belgique est actuellement le seul pays à s'être dotée d'une approche spécifique en matière de réseaux sociaux.
Création de contenus et promotion
Après le lancement fructueux de la page Facebook bilingue de KETTLE® Chips, la marque a décidé de poursuivre sa collaboration avec The Oval Office pour la création de contenus shareable et likeable, ainsi que la promotion ciblée à travers la publicité sur Facebook.
Le contenu comprend du copy et des visuels créés en interne, mais aussi des vidéos de recettes et des concours liés ou non aux actions de brand activation ; l'ensemble correspondant, bien sûr, aux goûts et aux habitudes culinaires des Belges. Au cours des prochains mois, l'accent sera également placé sur la production de contenus ciblant les utilisateurs locaux grâce à des partenariats avec des foodbloggers.
KETTLE® Chips Sea Salt & Crushed Black Pepper recipe video (Fr)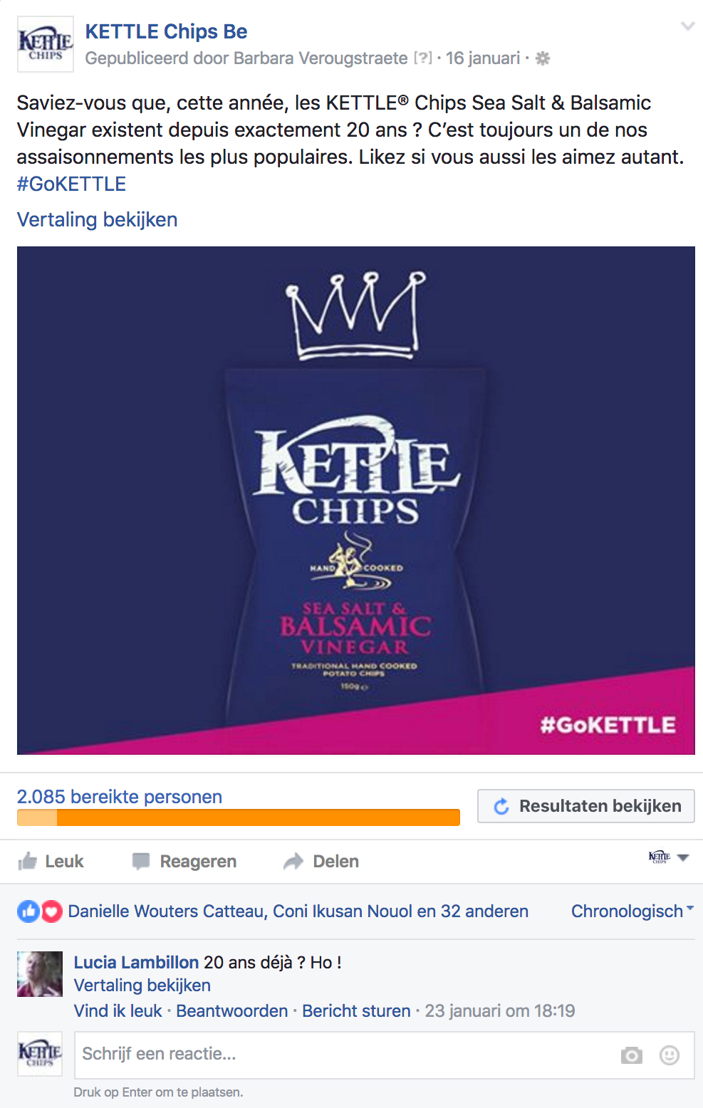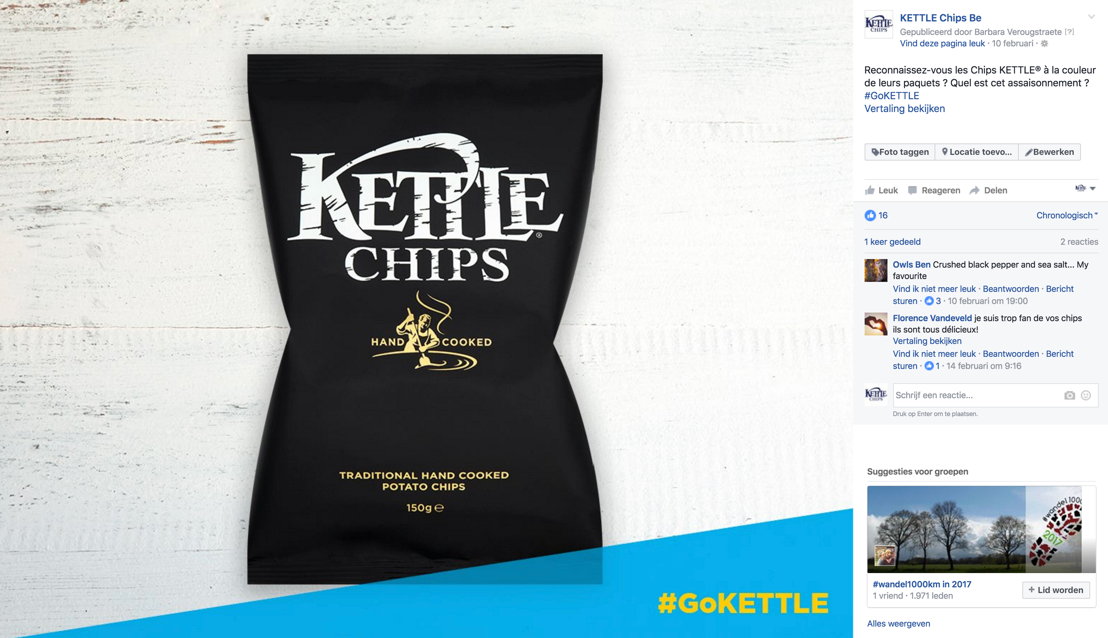 Contactez-nous
Barbara Verougstraete
The Oval Office
Barbara Verougstraete
The Oval Office