THE OVAL OFFICE REWARDED FOR 'BEST CREATIVITY' AT BEA WORLD
Last Friday night The Oval Office won six awards at the BEA World Festival 2022 in Rome. The agency was rewarded with the Special Award for Best Creativity, the Press Award, a Grand Prix, a Silver and Bronze Award for the experience-driven campaign Vies Brisées - Shattered Lives (France - Sécurité routière) and a Gold Award for Moments of Inspiration (Belgium - BMW). Bea World is the yearly International Festival of Events and Live Communication. This year more than 320 cases, entered by agencies from 32 countries worldwide, were judged by a jury of 33 advertisers.
Vies Brisées Takes it All
The Oval Office was recognised most creative agency after winning a Grand Prix, a Silver (creative installation), a Bronze (CSR/Non Profit), the Award for Best Creativity and the Press Award for the experience-driven campaign Vies Brisées (Shattered Lives) created for Sécurité routière by the French team of the agency. 
Benoît Barennes, Creative Director The Oval Office France: "I am extremely happy and proud that a purpose-driven campaign as Vies Brisées was recognised for its creativity and impact by the worldwide community of live communication professionals. We had a big challenge to change bad habits on the road. Creativity has this power. When we discovered the fabulous work of Simon Berger, we immediately saw that with him we could carry a message of prevention in a totally unexpected way. The intense portraits in broken glass, applied to smartphones, instantly evoke the shock of the accident, the shattered windshields and the lives that are forever changed."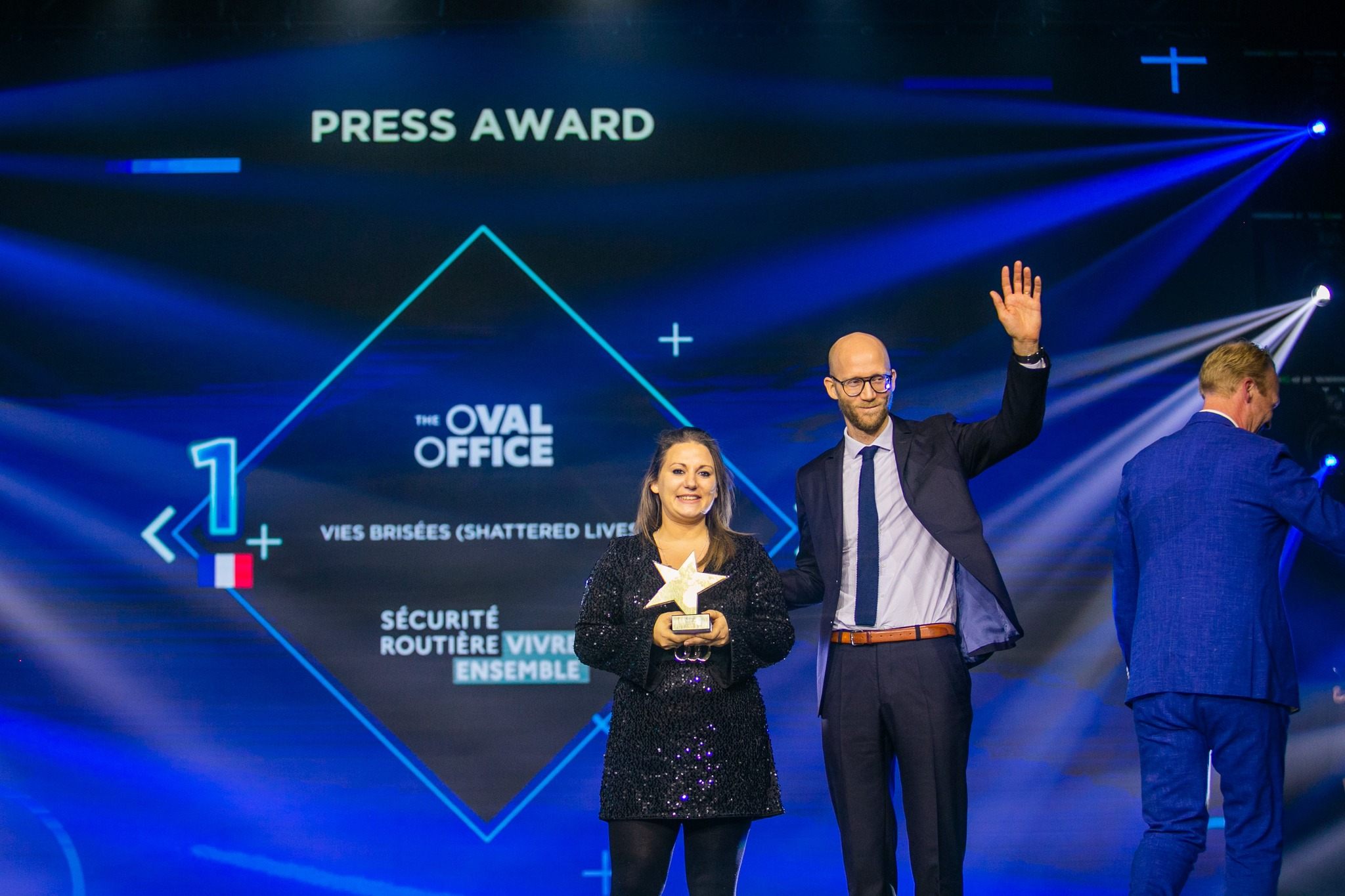 Sjoerd Weikamp, Chief Editor Event Branche Magazine: "As always the press jury was looking for a game changer, a campaign that was bigger than an event, that touches, that impacts our lives, that can change behaviors. Vies Brisées, does that with art, modern technology, straight in your face, in public surroundings and changing your attitude straight away whenever you come across the experience, in live or online."
Golden Moments of Inspiration
The Belgian team of The Oval Office was awarded a Gold Award in the main category "Business-to-Consumer" for Moments of Inspiration created for BMW Group Belux. The live experience consisted of ten luxury events combining a spectacular 360° show, culinary experiences, artistic performances and exclusive previews of the newest BMW models! 
Ewoud Van Der Heyden, Marketing Director BMW Group Belux: "We are honoured and very happy that Moments of Inspiration was elected best B2C event in the world. In close partnership with The Oval Office we succeeded in inspiring over 3.000 customers and prospects during an exclusive show presenting them all product novelties in a bespoke 360 degree arena. The return was astonishing, we obtained a customer satisfaction score of 97,5 %!".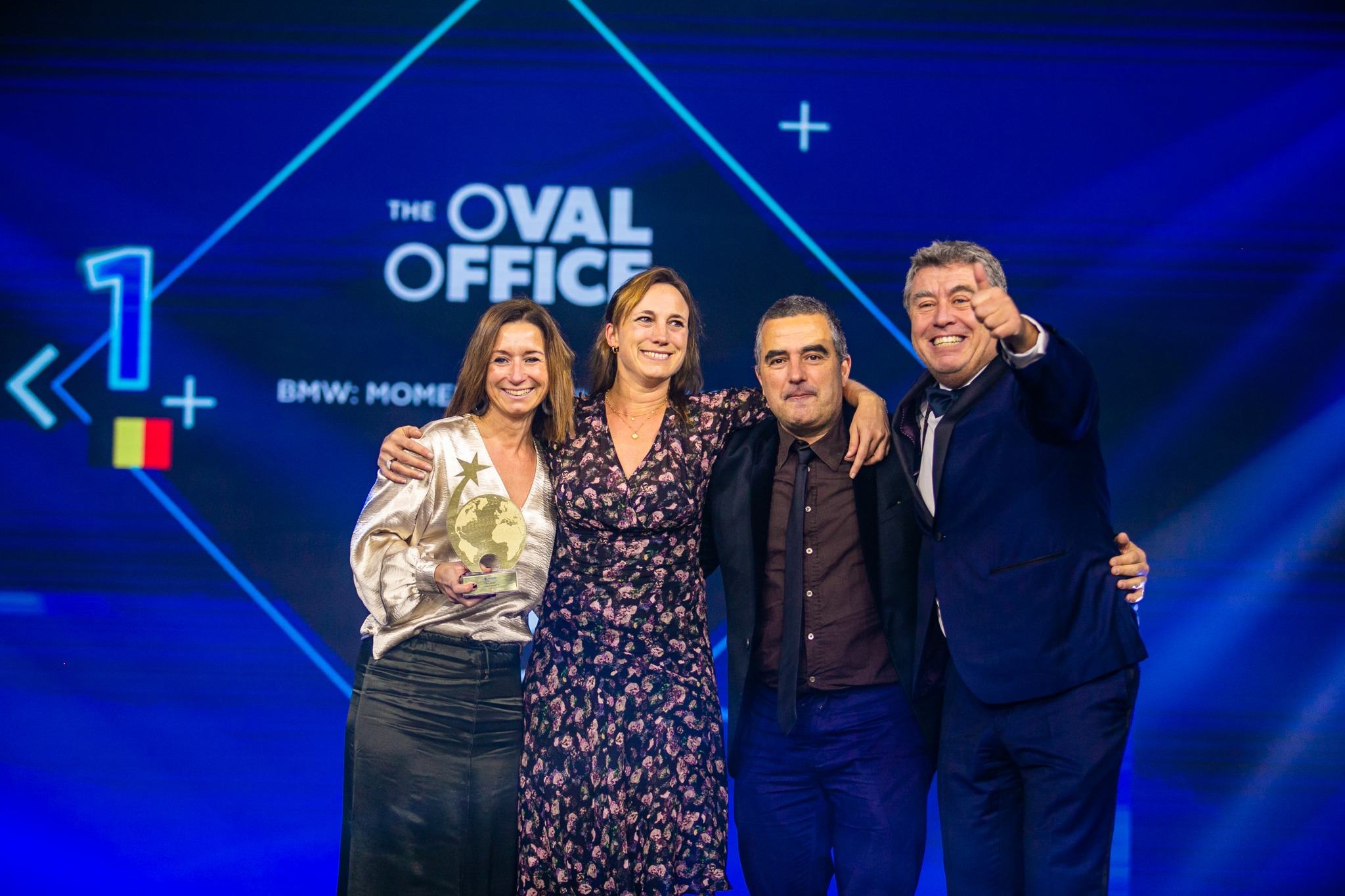 Annick Nees, Client Director The Oval Office Belgium: "Being rewarded as the best business-to-consumer event by the BEA World Jury is a fantastic recognition for the creativity and production excellence demonstrated by our amazing team of creatives, strategists, accounts, producers and technical partners. My thanks also go to BMW Belux for their trust and belief. We are nothing without a true client partnership."